Time To Get Your HHIT Happy On ... As of 03/07/22
Omaha Happy Hours

The Rusty Nail Bar Happy Hour / Reverse Happy Hour:


MON: 2pm-6pm

TUE: 2pm-6pm

WED: 2pm-6pm

THU: 2pm-6pm

FRI: 2pm-6pm

SAT: 2pm-6pm

SUN: 2pm-6pm


Happy Hour Notes: Sunday - 1/2 Priced Appetizers ALL Day!

Specials & Deals

The Rusty Nail Bar and Grill currently offers Daily Specials. Find them HERE!


Karaoke: Friday & Saturday 10pm-2am.


The Rusty Nail ALSO offers Saturday & Sunday Brunch! Woo Hoo! Find more info with our Omaha Brunch Finder!


Deals: None to be found.

Omaha Takeout

The Rusty Nail Bar and Grill Takeout comfort food helps keep us a little sane in the membrane:


Menu: Extensive Menu Available


Family Packs: Nope


To-Go Alcohol: Nada


Order The Rusty Nail Takeout:

402.933.9753

14210 Pierce Plaza, Omaha, NE 68144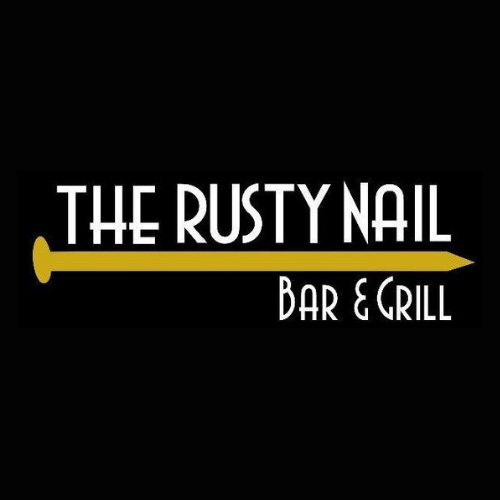 HHIT Highlights:
More offered by The Rusty Nail Happy Hour ... but we love these:
Select Beers $3
Long Island $4
Craft Beers & House Wines $5
Basket Tots $5
Spicy Fried Pickle Chips $6
Quesadilla (chicken or beef) $6
REVIEWS: Don't Just Take Our Word For It …
Emily L

Food was great! Place was busy but the service was wonderful! We will definitely be back!

Brandon K

I go over to the Rusty Nail ance a week at least, you might as call the place "cheers" because (almost) everybody there always knows your name and treats you like a friend! #bestbarinomaha.

Shane T

Great Bar. Fun atmosphere!