Time To Get Your HHIT Happy On ... As of 03/13/22
Omaha Happy Hours

The Blatt Happy Hour / Reverse Happy Hour:

MON: 11pm-6pm

TUE: 11pm-6pm

WED: 11pm-6pm

THU: 3pm-6pm

FRI: 3pm-6pm

SAT: 3pm-6pm

SUN: ALL Day Baby! (11am-9pm)


Happy Hour Notes: Blatt Beer & Table Happy Hour is available for both Dine-In AND Carry-Out, except Sundays are Dine-In Only.

Specials & Deals

Specials: Blatt Beer & Table at Legacy does not currently offer Daily Specials.

Deals: None found, other than the Blatt Bite Club: Receive exclusive offers, event invites, and a surprise on your birthday from The Blatt Omaha! New members get $10 off a $20 purchase.

Omaha Takeout

Blatt Beer & Table takeout comfort food helps keep us a little sane in the membrane:


Menu: Extensive Menu Available


Family Packs: Yes, the Blatt Omaha offers Family Packs. Find Them HERE!


To-Go Alcohol: YES of course!!


Order The Blatt Omaha ~ Legacy Takeout:
402.697.7802
Shops of Legacy 2835 South 170th Plaza #200, Omaha, NE 68130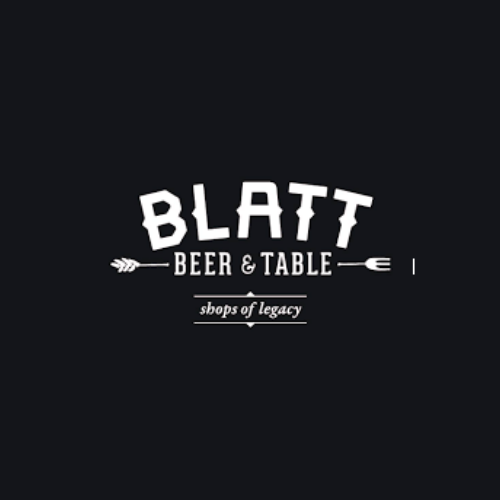 HHIT Highlights:
More offered by The Blatt Legacy Happy Hour ... but we love these:
All Beer $1 Off
House Wines $4.5
Moscow Mule $6
Dixie-Fried Chicken Strips $9
Chile Con Queso $5
Bavarian Pretzel Bites $4.5/$7.5
Blatt Beer & Table Happy Hour Menu @ Legacy
REVIEWS: Don't Just Take Our Word For It ...
Cloudy C

Their food and beer selection is suburb! Highly recommend this place for your next night out! I had the Snitzel and Spatzle and it was delicious!

Jessica P

Love this place. They have happy hour, and decent taps. Staff is always awesome and the pretzels are delicious.

Matt W

Great service, great food and great atmosphere. Very cool place and the food is stellar.
They also have a very good craft beer selection.