Time To Get Your HHIT Happy On ... As of 02/23/22
Omaha Happy Hours

Shucks Happy Hour/Reverse Happy Hour:

MON: 2pm-6pm

TUE: 2pm-6pm

WED: 2pm-6pm

THU: 2pm-6pm

FRI: 2pm-6pm

SAT: 2pm-6pm

SUN: 2pm-6pm


Happy Hour Notes: None

Specials & Deals

Specials: Shucks Fish House & Oyster Bar offers Weekly Specials, updated on their website.

Shucks Omaha NE ALSO Offers:
Crabby Mondays $5 Off All Crab Leg Dinners.
Taco Tuesdays with Fish & Shrimp Tacos All Day!
Oyster Wednesdays $1 All Day!


Deals: Shucks Oyster Bar has an "Oyster Club" HERE!

Omaha Takeout

Shucks Downtown takeout comfort food helps keep us a little sane in the membrane:


Menu: Extensive Menu Available


Family Packs: Yes, Shucks Restaurant offers Family Packs. Find them within the online ordering portal.


To-Go Alcohol: Oh YA They Do!


Order Shucks Downtown Takeout:
402.614.5544
1911 Leavenworth St, Omaha, NE 68102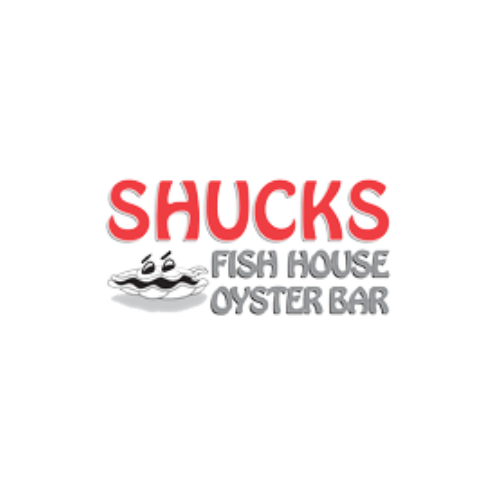 HHIT Highlights:
More offered by Shucks Happy Hour ... but we love these:
Shucks Hurricane $7
Shucks Bloody Mary $8
Mai Thai $8
Cajun Catfish Fingers $7
East Points On The 1/2 Shell $1
12 Peel & Eat Shrimp $5
Shucks Happy Hour Menu: Downtown
REVIEWS: Don't Just Take Our Word For It …
Kevin D

Freaking awesome! Happy Hour was 99¢ oysters and shrimp 35¢/dozen… amazing price for great quality and friendly service.

Q P

New to Omaha and was so HAPPY to find a seafood place in the midwest that had bomb, quality seafood. Love this place! Their Happy Hour is one of the most fun I have seen anywhere in any state. Catfish fingers are delicious!

Kim P

Great Food....happy hour treats every day of the week. Don't miss this hidden treasure.