Time To Get Your HHIT Happy On ... As of 12/05/21
Omaha Happy Hours

Happy Hour/Reverse Happy Hour:

MON: 3pm-6pm

TUE: 3pm-6pm

WED: 3pm-6pm

THU: 3pm-6pm

FRI: 3pm-6pm

SAT: None

SUN: All Dayeeee!


Happy Hour Notes: $1 OFF Starters (Except Wings) at Cunningham's.

Specials & Deals

Specials: Cunningham's Pub and Grill offers Daily Specials. Find them with our Daily Deal Finder!

Deals: Cunninghams Omaha has a Beer Club! Join it online with your email address.

Omaha Takeout

Takeout comfort food helps keep us a little sane in the membrane:


Menu: Extensive Menu Available.


Family Packs: Does not appear so.


To-Go Alcohol: Sláinte! They have to go crowlers and drinks!


Order Takeout:
402.934.4385
10904 W Dodge Rd, Omaha, NE 68154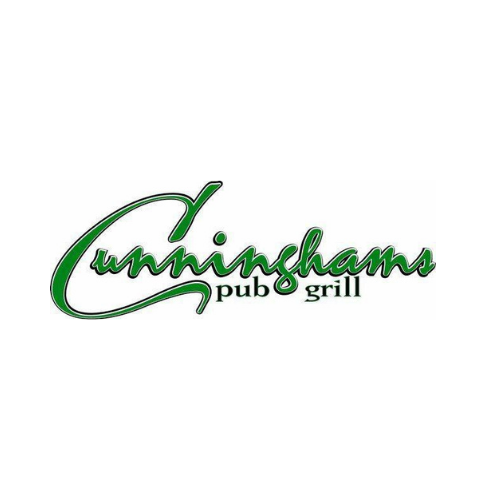 HHIT Highlights:
More offered by Cunningham's Bar and Grill ... we love these:
BLT Bites $7
Pretzel Bites $6
Shredded Chicken Quesadilla $7
REVIEWS: Don't Just Take Our Word For It ...
Kristin N

I ordered the Rueben to go as I am visiting Omaha and wanted to relax at the hotel nearby before departing. It was hot and delicious and so were the fries. The corned beef is shredded which really makes the sandwich amazing. Bread was warm and perfect. Service was fast and polite. I took my photo after already eating half. I wish I would have tried this earlier in my trip because I definitely would have ordered it again !

Andy O

Great atmosphere. Many games on the TVs. Really good wings! Good beer selection with local brews on tap. Friendly service. Awesome Big Mac and Cheese burger! We'll be back!

Cameron D

Don't let the outside of the building fool you. The inside is an awesome sport bar. Big TVs and tinted windows. Lots of selection for alcohol and beer. Service was fast and friendly. The food is better than average bar food. I had the rueben and was very happy with it. Wife had nachos and they were good. Overall good experience and would be a regular if we lived in the area.