Time To Get Your HHIT Happy On ... As of 03/05/22
Omaha Happy Hours

Charred Restaurant Happy Hour / Reverse Happy Hour:

MON: None

TUE: None

WED: None

THU: None

FRI: None

SAT: None

SUN: None


Happy Hour Notes: No official happy hour ... however Charred Burger drink prices BEAT happy hour prices at MOST places!

Specials & Deals

Specials: Charred Burger + Bar currently offers:

Sunday Drink Specials:
$9 Carafes of Vodka Lemonade
$5 Carafes of Bud Light


Also, check out their Facebook for periodic specials.


Deals: Charred does offer:
Charred Burger + Bar Rewards

Rewards members receive a $5 discount for every $100 they spend and receive a special birthday treat.

Omaha Takeout

Charred Burger takeout comfort food helps keep us a little sane in the membrane:


Menu: Extensive Menu Available


Family Packs: Nope


To-Go Alcohol: Nada


Order Charred Restaurant Takeout:

402.779.8430

1150 Sterling Ridge Dr #107, Omaha, NE 68144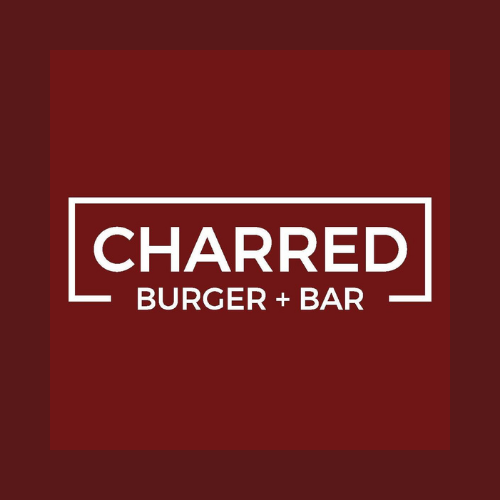 HHIT Highlights:
Well … since Charred Burger + Bar does not offer a happy hour ... no HHIT Highlights.
However, their regular drink prices are BETTER than MOST other happy hour prices in town!

REVIEWS: Don't Just Take Our Word For It ...
Martin N

I ordered takeout, and the young man who took my payment was courteous and made me feel as though we had just eaten together. He was grateful for the opportunity. I wish I knew what his name was.
Then there came the meal, which was fantastic. Exactly as described!

Sarah B

Don't believe anyone who gives this place less than 5 stars! the Charred burger is amazing, but the Carolina BBQ boneless wings were some of the best wings I've had! the burgers are in my top 3 in omaha! we got the Bacon Croissant Sundae (pictured) for dessert and oh my goodness - my bf (who doesn't like sweets very much) was freakin loving it. oh, and the service was top-notch!

Jay M

First time visit to Charred. I had the Carolina BBQ burger and enjoyed it. The service staff was welcoming and attentive. I highly recommend them for a burger that is way beyond the average tasting burger.