Time To Get Your HHIT Happy On ... As of 12/05/21
Omaha Happy Hours

Happy Hour/Reverse Happy Hour:

MON: None

TUE: None

WED: None

THU: None

FRI: None

SAT: None

SUN: None


Happy Hour Notes: None. Brother Sebastian's Does Not Offer Happy Hour in their Bar Area. Sad.

Specials & Deals

Specials: Brother Sebastian Omaha does not offer Daily Specials as far as we can find.

Deals: None to be found as well.


Date Night Experience: Brother Sebastian's is one of the BEST Omaha Date Night Restaurants around. The vibe is unique, chill, dark and varied, depending on which room you are seated.

Omaha Takeout

Takeout comfort food helps keep us a little sane in the membrane:


Menu: Extensive Menu Available


Family Packs: Doesn't look like it


To-Go Alcohol: Maybe wine? Say "Pretty Please"...


Order Takeout:
402.330.0300
1350 S 119th St, Omaha, NE 68144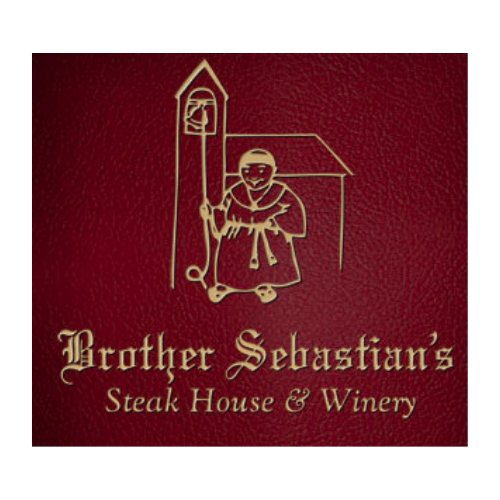 HHIT Highlights:
Nothing offered by Brother Sebastian's Steakhouse for a Happy Hour, but we will keep checking...
REVIEWS: Don't Just Take Our Word For It ...
Bill F

This place is a real gem and one of my favorite restaurants here in Omaha. In a large windowless building in the back of a shopping center sits Brother Sebastian's. Approaching the large wooden doors you can hear monastic music being played. That's because this place is a theme restaurant! But it's not tacky, the place is decorated very tastefully and has an excellent wine menue. Ordering the prime rib here is truly an experience. The au jus is warmed in a small dish above a candle and the meat comes with a choice of potatoe, veg, and salad bar. Plus very good bread.

Jeremy H

Never go to classy places. This was a real treat for my birthday. I'm a simple man, so got a burger and fries. Only complaint was the bun. Could be I'm not familiar with the dough used, and it's above my taste. However, to me, it seemed a little stale. Atmosphere, service, price, food quality, and decor all excellent.

Shelly H

Took my son here for the first time (I'd been years ago). Had such a fun experience eating in the library room. Our steaks were amazing (peppered New York strip for him and prime rib for me). We also shared a 1/2 order of frog legs (first for him) - delicious!! (I suggested to my son that they should have a "Hoppy Hour" to which I got a pretty good eye roll and laugh). So glad the salad bar was open and love that they keep the salad plates cold (there's just something about eating salad off a cold plate). We love this place!!