Time To Get Your HHIT Happy On ... As of 03/17/22
Omaha Happy Hours

Boyd & Charlie's Happy Hour / Reverse Happy Hour:

MON: None

TUE: None

WED: None

THU: None

FRI: None

SAT: None

SUN: None


Happy Hour Notes: None

Specials & Deals

Specials: Boyd and Charlie's BBQ currently offers a few Lunch & Meal Specials. Find them on our Daily Deal Finder!

Deals: All Day Saturday - To-Go (Cold) Rack of Ribs $12.99

Omaha Takeout

Boyd & Charlie's BBQ takeout comfort food helps keep us a little sane in the membrane:


Menu: Extensive Menu Available.


Family Packs: Not specifically, however under "Catering" there are significant options that would fall within family pack sizing.


To-Go Alcohol: No


Order Boyd and Charlie's BBQ Takeout:
402.289.4722
2706 N Main St, Elkhorn, NE 68022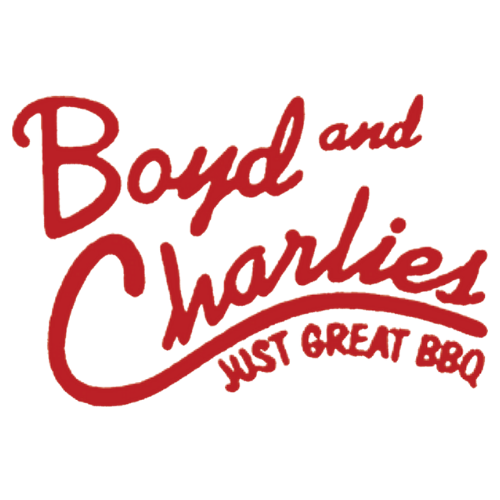 HHIT Highlights:
Well … since Boyd and Charlie's BBQ does not offer a happy hour .. no HHIT highlights.
REVIEWS: Don't Just Take Our Word For It ...
Christopher H

Very clean, nice servers, great food, and love the taxidermy work along all the walls.

Craig T

AWESOME food, service was terrific! Busier than expected - parking was rough... 35 mile drive to get there but worth every mile. I'll be back!

Thomas A

Highly recommend the carnivore sandwich!! Absolutely AMAZING!!