Time To Get Your HHIT Happy On ... As of 04/04/22
Omaha Happy Hours

The Lighthouse Omaha Happy Hour / Reverse Happy Hour:

MON: 4pm-7pm

TUE: 4pm-7pm

WED: 4pm-7pm

THU: 4pm-7pm

FRI: 4pm-7pm

SAT: None

SUN: None


Happy Hour Notes: The Lighthouse Bar & Grill Happy Hour is for Dine-In Only.

Specials & Deals

Specials: The Lighthouse Bar and Grill offers Daily Specials on select days. Find them HERE!

Deals: According to their Facebook page: $3 Long Islands, Margaritas and Hurricanes ~ ALL Day EVERY Day!


VIP Club: Enjoy exclusive VIP benefits like loyalty rewards, personal recommendations and offers from Lighthouse Bar & Grill.

Omaha Takeout

Omaha Lighthouse Bar & Grill takeout comfort food helps keep us a little sane in the membrane:


Menu: Extensive Menu Available


Family Packs: Doesn't look like it.


To-Go Alcohol: Nope


Order Lighthouse Omaha 168th Takeout:
402.504.1915
10215 S 168th St #201, Omaha, NE 68136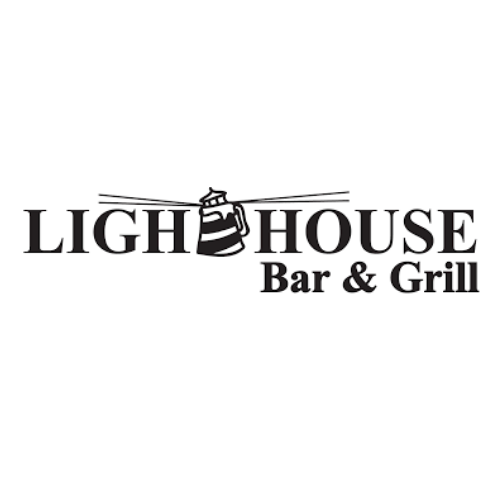 HHIT Highlights:
More offered by Omaha Lighthouse Bar & Grill Happy Hour ... but we love these:
Select 35oz Draws $6
One Topping Personal Pizzas $6
REVIEWS: Don't Just Take Our Word For It ...
JP Menville

Great sports bar! Lively atmosphere with great service. Wood bar is long and spacious...plenty of menu choices and more than a dozen draught beer choices. Every square inch of wall is covered in screens. Highly recommend.

Guy M

Great atmosphere, great place to relax and eat.

Nate B

Julie, my bartender, waitress, keno writer is awesome! She's polite, attentive and HUSTLES!! The food was out quick and delicious!! Very nice place, lots of tvs and a good selection of drinks!! 10/10 would recommend.