Time To Get Your HHIT Happy On ... As of 02/23/22
Omaha Happy Hours

Stokin' Goat Happy Hour / Reverse Happy Hour:

MON: 3pm-6pm

TUE: 3pm-6pm

WED: 3pm-6pm

THU: 3pm-6pm

FRI: 3pm-6pm

SAT: 3pm-6pm

SUN: ALL Day Baby! (10am-9pm)


Happy Hour Notes: None

Specials & Deals

Specials: Stokin' Goat Omaha doesn't offer Daily Specials.

But ... Stokin' Goat offers Sunday Brunch! Woo Hoo! Find more info with our Omaha Brunch Finder!


Deals: Nothing found, however sign up for the Stokin' Goat email list for special offers & deals.

Omaha Takeout

Stokin' Goat takeout comfort food helps keep us a little sane in the membrane:


Menu: Extensive Menu Available


Family Packs: Nada


To-Go Alcohol: Nope


Order Stokin' Goat Omaha Takeout:
402.916.9011
15805 W Maple Rd #8249, Omaha, NE 68116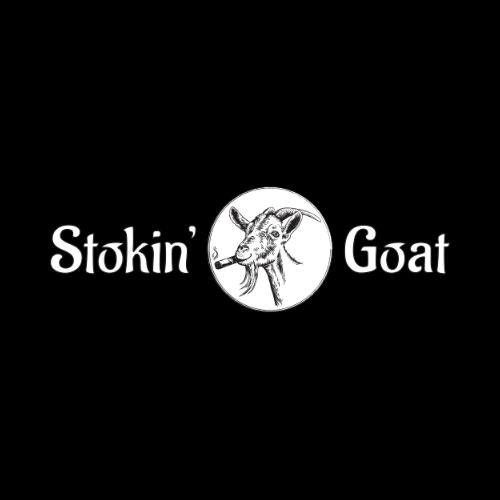 HHIT Highlights:
More offered by Omaha Stokin' Goat Happy Hour ... but we love these:
Jamaican 10-Speed $7
Moscow Mule $6
Cougar Bait $7
Jamaican Jerk Slider $6
Salt & Pepper Calamari $9
Bottle And A Board: Bottle and a charcuterie board $28/$38/$48
Stokin' Goat Happy Hour
REVIEWS: Don't Just Take Our Word For It …
Shawn P

Amazing food, great great service. The patio is awesome hot or cool outside. Happy hour is 'til 6 and great options.

Grace E

We came to Stokin' Goat for our anniversary and had a great experience! We sat on the patio which had a great atmosphere. It worked out well that we went on a Sunday since it was all day happy hour. I had the Tequila Mockingbird cocktail which was AMAZING! If you love spicy, this is the drink for you. Our waitress recommend the Goat Balls for an appetizer and we were so glad we tried it. Will definitely get that again.

Jennifer B

My go-to happy hour place! Love the food and the interesting cocktails. Dinner and Sunday brunch is also top notch.