Time To Get Your HHIT Happy On ... As of 11/12/21
Omaha Happy Hours

Lazlo's Happy Hour / Reverse Happy Hour:

MON: 3pm-6pm

TUE: 3pm-6pm

WED: 3pm-6pm

THU: 3pm-6pm

FRI: 3pm-6pm

SAT: None

SUN: None


Happy Hour Notes: None

Specials & Deals

Specials: Lazlo's Brewery & Grill doesn't appear to offer Specials, however visit their Promotions page for random offers.

Deals: Nothing specific. Lazlo's does have a "Brewer's Club", but you pay a one-time $50 fee for what appears to be nothing...?

Omaha Takeout

Lazlo's Omaha takeout comfort food helps keep us a little sane in the membrane:


Menu: Extensive Menu Available


Family Packs: Yes, quite a few that sound delicious and serve 4-6.


To-Go Alcohol: YES! Extensive menu including 6-Packs & Growlers of Empyrean Beers.


Order Lazlo's Omaha Takeout:
402.289.5840
2425 S 192nd Ave, Omaha, NE 68130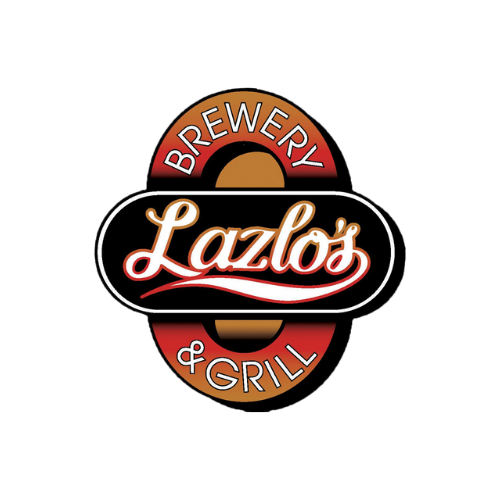 HHIT Highlights:
More offered by Lazlo's Omaha Happy Hour ... but we love these:
Craft Beer $2 Off
Cocktails & Wine $1 Off
Margaritas $1 Off
Spinach & Artichoke Dip $2 Off
Naked Nachos $2 Off
Lazlo's Original Lavosh $2 Off
Lazlo's Omaha Happy Hour Menu
REVIEWS: Don't Just Take Our Word For It ...
Reid H

Service was a bit slow, but the food was delicious and the staff were very friendly. I have already recommended this restaurant to a friend.

Jeff H

Great food and staff. I'm personally not into the brews but I know plenty of people who love and recommend them, so definitely give them a try!

Jerome O

Great place to relax, eat, meet friends. Fun outdoor space. Good menu selections, good service. Keep it coming Laz.......